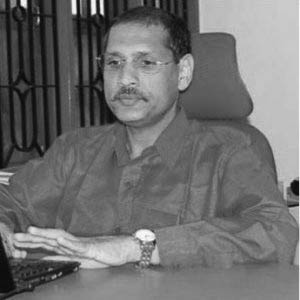 Prof Mukti Mishra
Chairman
MA, MBA, PhD (Victoria, Melbourne) 25 years experience in Oil industry, teaching, training, research and consultancy. Adjunct Professor in the marketing and governance area at Victoria University Melbourne,MDI Gurgoan & XLRI Jamshedpur.
Mobile: +91 94370 07777 | Email Id: mukti.mishra@cutm.ac.in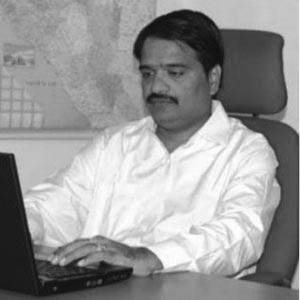 Prof D.N Rao
Vice President
BE (Civil), PGDM (IIM, Kolkota), British Chevening Scholar, Founder of the Xavier Institute of Management Bhubaneswar(XIMB)- Consultancy Wing. Worked as a consultant to several international/national agencies like DFID, HIVOS, GTZ, Ministry of Power (GoI) and several state governments.
Mobile: +91 94370 18628 | Email Id: dnrao@cutm.ac.in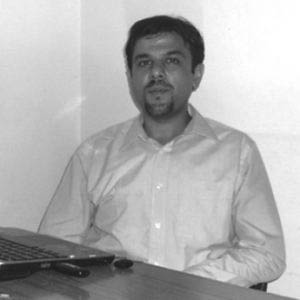 Abhinav Madan
Managing Director
B.Sc. (Physics) St Stephens College, MBA Finance with 10 years of work experience; 7 years corporate experience with GE & HP in Bangalore & Amsterdam working across functional areas of Financial Planning, Asset Management, Project Management- Business Planning, Business Intelligence & Analytics; Heading Gram Tarang since 2009.
Mobile: +91 94371 79990 | Email Id: abhinav.madan@gramtarang.in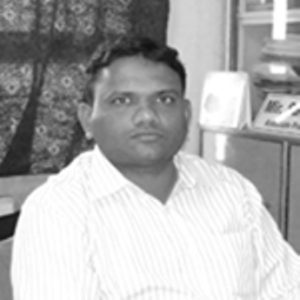 Sadat Ali
Technical Director
B.Tech. & IIT Kharagpur M.Tech.; Faculty of Mechanical Dept. at Centurion University & Dean, School of Vocational Training, Centurion University; As one of the first ever employees of Gram Tarang, Sadat was responsible for setting up the training operations at Paralakhemundi campus and is currently leading the curriculum development, pedagogy & training of trainers for technical trades at Gram Tarang and is also leading the implementation of the Mini Tool Room project in partnership with Govt. of Odisha.
Mobile: +91 94376 19974 | Email Id: sadat.ali@gramtarang.in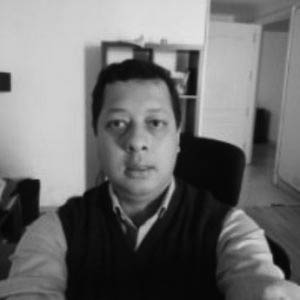 Aditya Saikia
Director, Strategy & Growth
Aditya Saikia is a graduate of Economics from St Stephen's College Delhi and PGD in International Business from ABS Netherlands. Aditya joined Gram Tarang after 11 years experience in investment banking with Rothschild. Aditya has worked for 6 years as an equity capital markets and M&A banker in London and team. He moved to Rothschild India in March 2008 working first in Mumbai and then setup its Delhi office in January 2009. He is currently based out of Guwahati where he is responsible for the roll out of the Assam and North East operations and is also involved in new initiatives.
Mobile: +91 97111 73030 | Email Id: aditya.saikia@gramtarang.in
Shashikant Tewary
Director, Advanced Skills & Tool Room
B.E. Mechanical, M.H.Sc. Applied Ergonomics with 8 years of experience in CAD and Product Design. Worked with Mahindra Satyam in Engineering Services and with CADD Centre in MCAD Technical Support.
Mobile: +91 98681 00263 | Email Id: shashikant.tewary@gramtarang.in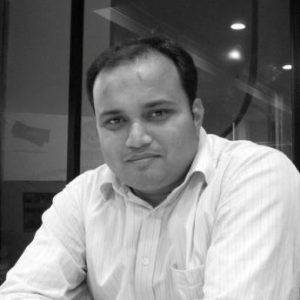 Nabin Kumar Dash
GENERAL MANAGER, Operations
Degree of Bachelor of Science in Hospitality and Hotel Administration, Diploma in Computers Application. He worked as Shift Leader in Ruby Tuesday for 4 years; Area Manager in Cafe Coffee Day for 6 years.
Mobile: +91 9937859246 | Email Id: nabindash@gmail.com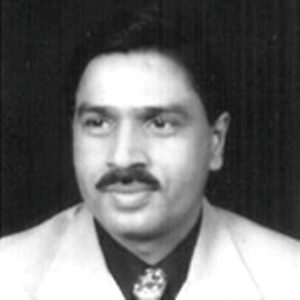 AR Yadav
GENERAL MANAGER, (Flexi MoU — WI-ITI)
BA, LLB, MBA, M. Phil (Management) Experience of 21 years from Vocational Education, Honor's Diploma in Software Management from Apple Ltd. UK, Project Head IPCL Unit Baroda, Worked MES-SDI Assessor for CII, Member of Indian Society for Training & Development (ISTD), Managing Director of Indian Skilled Databank Pvt. Ltd., Director of Baba Saheb Ambedkar Polytechnic, Uttam Nagar, New Delhi, Managing Director Swasthya Shiksha Evam Vyaktigat Vikas Anusandhan Kendra (SEVAK), Director Driving Skill Institute & Research (DSIR), Delhi.
Mobile: +91-9868503349 | Email Id: ar.yadav@gramtarang.org.in