Godrej Material Handling Technician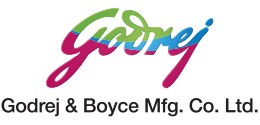 Infrastructure:
Different types of engines, Torque converter, Fluid coupling transmission, Axle adopter, Single gear reduction, Hydraulic system, Hydraulic steering cylinder, Hydraulic brake system.
Curriculum:
Developed by Centurion University in partnership with MSME Tool Room, Godrej.
Eligibility:
ITI/Diploma graduates with 5+ years experience in manufacturing.
Duration:
1 month residential training program with NSDC certification + 1 Month OJT
Certificate:
Will be issued by the Centurion University & Godrej after completion of the course on the CUTM campus in partnership with NSDC.