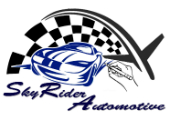 SKY RIDER AUTOMOTIVE was established in the month of September, 2011 as "Sky Riders". The company is firmly into the training and development on Aerospace, Automotive and Design engineering along with its peripheral subject matters. Major functionality of the company is doing thorough research to provide quality training on Transportation Design, Aeromodelling, Automobile, CAD, Manufacturing, Interior design & mechatronics at our centers and at different institutions across country. Being one of the leading companies in Automotive designing and training sector, we have also an unique identity in the field of vehicle manufacturing and it's training. We are determined to provide the best possible facilities, scope and platform to our students to furnish them with various skills which makes them employable, through rigorous training by earnest trainers who have endemic achievements in their respective fields.
We are working in a partnership with "Gram Tarang Employability Training Service (Partner of NSDC)- The pre-eminent player in Skill based education providing sector", and "Mini Tool Room and Training Center" (Set up by Govt. Of Odisha) to enhance our quality of training.
Other than training and workshops; our sister concern Organization, "Odisha Live Project" is helping students in building and assisting for their dream projects, patents, journal & paper publication and serving society by innovations. Once students join us; leave with bountiful skills in their hand. By expert CAD designer, expert engineering team, researchers we have already produced more than 75 successful live projects.
Sky Rider Automotive group is transforming dreams to motivation and innovations..thus creating a better society.