Operational / Business Innovation @ Gram Tarang
PPP for setting up Mini Tool Room & Training Centre, Paralakhemundi
Background:
Mini Tool Room & Training Centre offers excellent opportunities for creating high end Technical Skills which results from rigorous exposures of Trainees to various theoretical aspects and adequate hands on practice to make them employment ready. Trainees from Tool Rooms are in great demand from industries and attract higher salaries. There is at present only one Central Tool Room & Training Centre (CTTC), Bhubaneswar under the Ministry of MSME, Govt. of India with a branch at Rayagada. These two Centers have limited capacity for high quality technical training and are inadequate to meet the growing demand of high quality employable man power in Odisha and elsewhere and to make a perceptible impact. There is, therefore, an urgent felt need that more and more Tool Room-cum-Training Centers are established in Odisha particularly in Tribal dominated and LWE affected districts. This will meaningfully contribute to Govt. policy of creating more opportunities for gainful employment and wean away youth from naxal movement.
Manufacturing has been recognized as the main engine for growth of economy. The MSME Sector has been a significant contributor to the manufacturing sector by accounting for nearly 40% of total industrial production. Tooling has been recognized as backbone of the manufacturing sector and enhancement of tooling facilities will give fillip to the sector especially the MSME sector which lacks the capacity to set up these facilities in house.
Parlakhemundi under Gajapati district with its close proximity to Sunabeda/ Damanjodi/ Visakhapanam is an ideal place for establishment of a Mini Tool Room and Training Centre for supply of state-of-the –art tooling and providing high end technical training. It is in this context that the Collector, Gajapati, Govt. of Odisha had launched the scheme "'Setting up of New Mini Tool Rooms (MTRs) under Public Private Partnership (PPP) Mode to achieve the following objectives:
To provide vocational education and training to unemployed youth and to make them industry ready.
To impart training for different durations ranging from 01 to 48 months in various trades including Tool and Die Making, Fitter, Mechatronics, Welding, CNC Machining and other trades.
To manufacture Jigs, Fixtures, Cutting Tools, Gauges, Press Tools, Plastic Moulds, Forging Dies, Die Casting Dies and other Tools for SME sector.
To encourage research and development, and optimization of cost and quality of delivery, leading to enhanced competitiveness to the manufacturing sector.
To conduct surveys, market research and studies to identify the tooling requirements of particular areas and provide consultancy to local industrial units.
To generate highly skilled work force and create opportunities for sustainable livelihoods for unemployed youths.
As part of this endeavor, a tender was issued for setting up of a New Mini Tool Room & Training Centre at Paralakhemundi through Public Private Partnership (PPP) on Build, Own and Operate (BOO) basis. Gram Tarang has subsequently successfully bid and won the tender after 3 rounds of rigorous dilligence and received a INR 4 Cr grant to setup the only such PPP model of a Mini Tool Room & Training Centre in India.
Activites at MTRTC: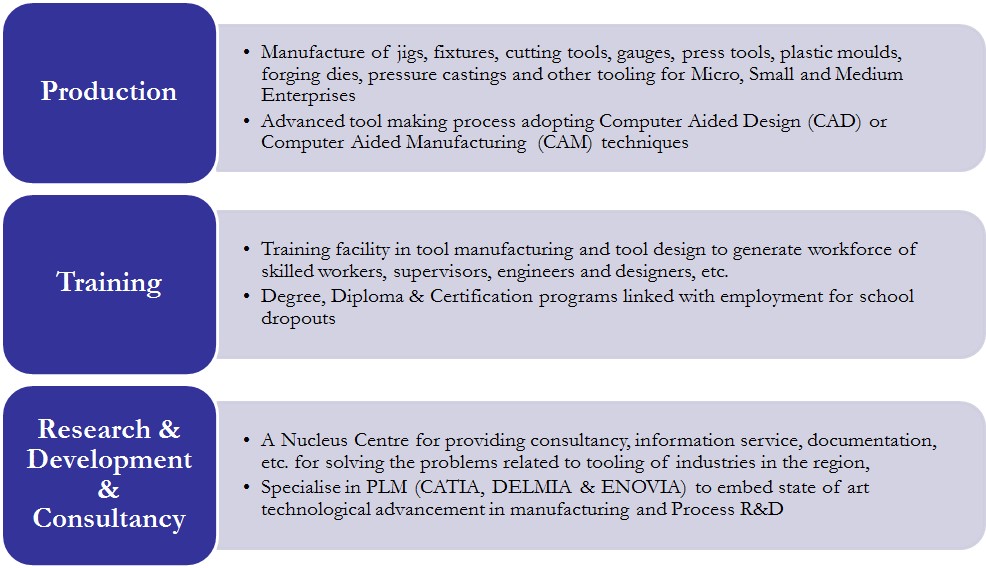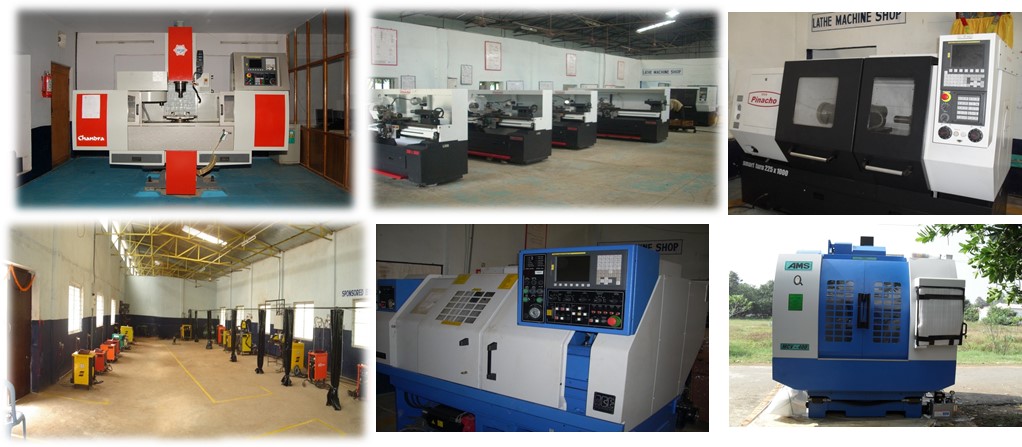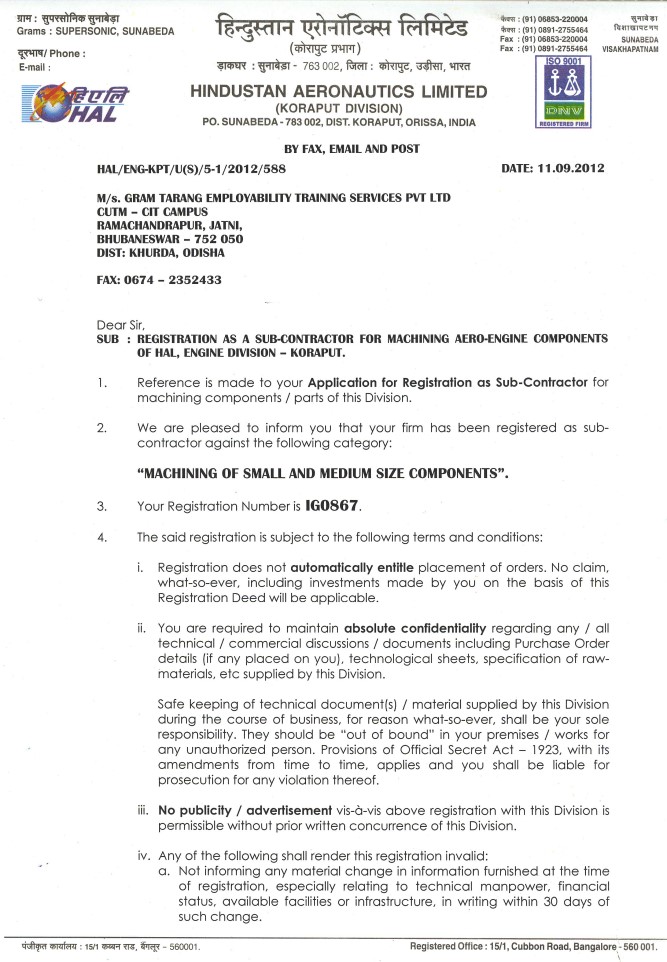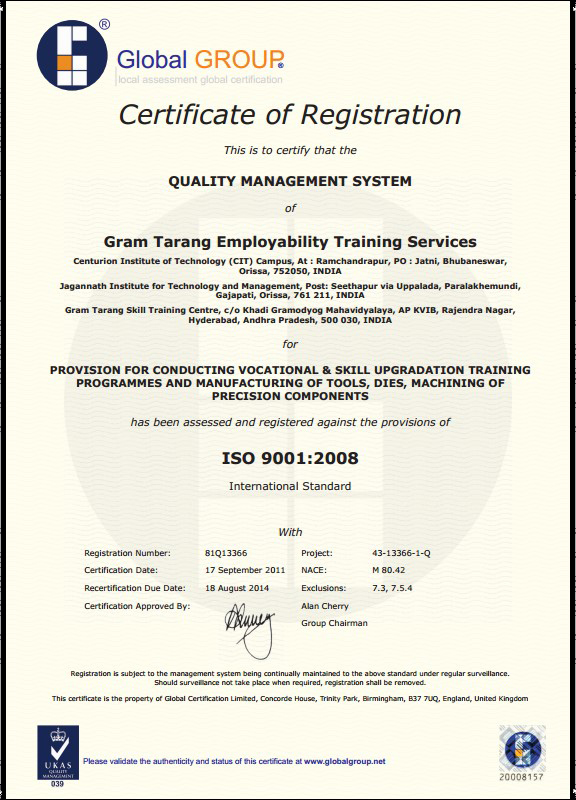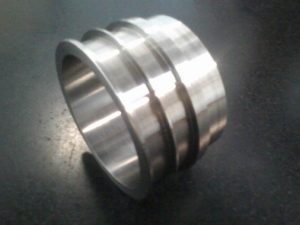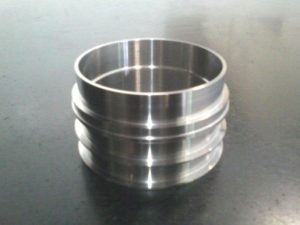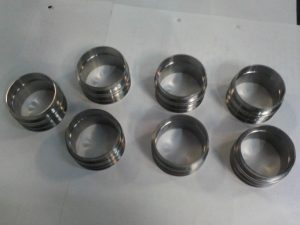 Training programs at MTRTC:
| Sl.No | Discipline | Duration | Intake of students | Required Qualification |
| --- | --- | --- | --- | --- |
| 1 | Certification in tools & Die Making for Diploma | 1 year | 30 | 10th Std |
| 2 | Certificate Course in Machine Operation | 1 year | 30 | School Dropouts |
| 3 | Advance Diploma in Computer Hardware & Network Management | 6 Months | 30 | Any Graduate/Diploma or Degree Engineers in any branch. |
| 4 | Cisco Certified Network Associate (CCNA) | 2 Months | 30 | Any Graduate/Diploma or Degree Engineers |
| 5 | Certification in Tool & Die making for B.Tech. | 1 year | 30 | 12th Std |
| 6 | Machinist Course(Advance) | 2 years | 20 | ITI |
| 7 | Advance Diploma in Tool Engg. | 1 year | 10 | B.E./B.Tech Prod.Mech. suitable discipline |
| 8 | Advance Diploma in Mechatronics | 6 months | 20 | Diploma/ B.Tech/B.Sc. in suitable discipline |
| 9 | Diploma in Computer Aided Tool Manufacturing | 6 months | 10 | Diploma/ B.Tech/B.Sc. in suitable discipline |
| 10 | Diploma in Tool & Die Making | 3 years | 60 | HSC/SSLC with minimum 50% marks |
| 11 | Auto CAD | 1 month | 4 | ITI / Degree/Diploma |
| 12 | Pro-Engineer | 1 month | 4 | ITI / Degree/Diploma |
| 13 | Master CAM | 1 month | 4 | Any Graduate/Diploma or Degree Engineers in any branch. |
| 14 | Hypermesh | 1 month | 4 | Any Graduate/Diploma or Degree Engineers |
| 15 | Ansys | 2 weeks | 4 | Any Graduate/Diploma or Degree Engineers |
| 16 | Unigraphics | 1 month | 4 | Any Graduate/Diploma or Degree Engineers |
| 17 | CATIA | 1 month | 4 | Diploma/ B.Tech/B.Sc. in suitable discipline |
| 18 | Pro-E Manufacturing | 5 weeks | 6 | Diploma/ B.Tech/B.Sc. in suitable discipline |
| 19 | VLSI Design | 1 month | 4 | Diploma/ B.Tech/B.Sc. in suitable discipline |
| 20 | Industrial Automation | 1 month | 4 | Electrical ITI / Degree/Diploma |