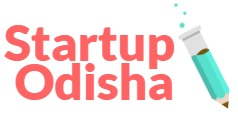 Mission and Vision
Center for Innovators and Entrepreneurs (CIE) is playing the anchor-sheet for the entrepreneurship development in the state of Odisha. The very aim of CIE is to provide holistic and rational support to aspiring entrepreneurs in realizing their ideas to scale. CIE in its form is the role support for CUTM and its affiliates in Incubation. It is the recognizedIncubator of Startup Odisha and MSME ~ providing all the necessary hand holding in terms of Market access, Funding avenues, Mentoring, Capacity building and competency/skill augmentation, access to R&D labs, networking opportunities and physical infrastructure to sustain the entrepreneurial trek.
Journey so far
CIE supports more than 22 incubatees representing diverse sectors and are under various stages of progression.
Some of the notable startups who have created positive noises are
Skyrider Automative (P) Ltd: A company towed into skill development and training
Centurion VR: Engaged in training & development of solutions on Virtual Reality
E-Rickshaw: Innovations in alternate energy
Mentoring
Domain Specialist
Key Opinion Leaders
Industry Specialists
Market Linkage
Go to Market Plan
Market Interfacing
Beta Testing Platform
Networking
Trade Fair
Business Summit
Business Conclaves
Funding
Grants
Investment
Debt Liasioning
Capacity Building
IPR Workshop
Legal Advisory
Finance Advisory
Skill Development
Training
Facilities
Subsided Incubation
Technology Labs
Subsidized Incubation
Physical Space
Plug & Play Facility
Free Cloud Space
Advisory Services
Tech Labs
Cross Learning
NABL ACCR. R&D Labs
Exponential Research
Sectorial Focus
Education & Skill Development
Agriculture & Allied
Waste Management
Alternate Energy
Fashion Retail
Art & Craft
Healthcare
Journey Ahead
CIE shall be the medium to provide funding and other support service to enterprise(s) from Startup Odisha schemes and also other patron-based schemes.